A Girl Holding Hookah in One Hand and Broom in Another - Order Reproductions / Replica Painting
---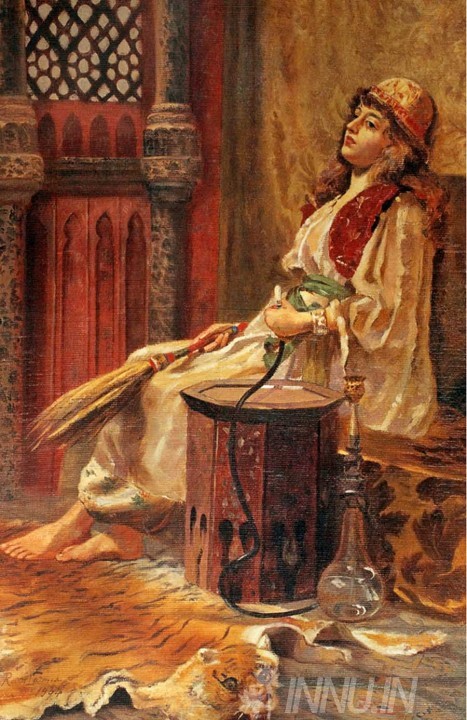 Delivered unframed in protective tube within 21 business days.
Every painting is painted by an experienced artist.
No printing or digital imaging techniques are used.
100% hand painted oil painting on artist grade canvas.


Share this page
Handmade Oil / Acrylic painting replica
Delivered within 21 - 28 days.
A Girl Holding Hookahin One Hand and Broom in Another Fine art - Hot press laminated print in Canvas & Photo paper. High quality print using 12 colour pigment ink technology, available in different sizes and frames.





More Art From Raja Ravi Varma
You will like these too...