Posted date:- 11 Jan 2019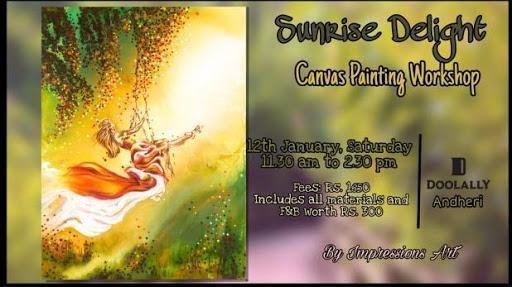 A Paint Party is the new way to socialize. You connect to new people in a messy manner. You just need to come and enjoy, leave the logistics on us. And also you DON'T NEED TO BE A PAINTER. You'll be taught from start to end, each step to make this beautiful Sunrise Delight painting.
Come meet like-minded people from different backgrounds, paint this beautiful picture and YES, you will take this painting home!
Sat, 12 Jan 11:30AM - 2:30PM
Doolally Taproom - Andheri , Mumbai
Rs 1650