Posted date:- 14 Mar 2019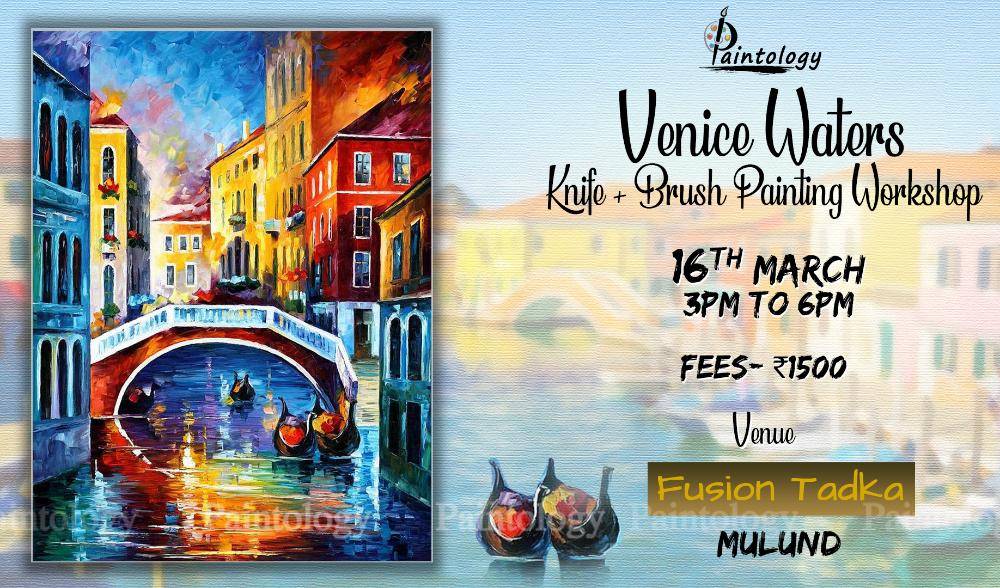 Have you touched your paint-brushes since years or have you painted before? If not, then Paintology's Paint-party is the perfect way to get back to your long-lost hobby or to indulge in painting for fun!
Paint with us as Paintology brings to you a Palette Knife Painting party taking you to a deep hue of colors while you taking you to the beautiful city of Venice!
Paintology is what you need to help you explore the hidden artist within and for which NO PAINTING EXPERIENCE IS REQUIRED.
We believe that 'ART is THERAPY' and will help one de-stress and feel the love for art with us. So for all the boys and girls, who don't know how to paint, don't be scared and let out your fear with us while you're at it.
All painting materials will be provided along with complimentary refreshments.
Come- sip- paint- much and take a beautiful piece of art with your home! For queries call us.